Last a couple of days, i was thinking of what to do this year. I've been changing my plan since ever. Then, yesterday I accidentally watched

500 days with Summer

starring Zooey Deschanel and Joseph Gordon-Levitt. I know that someway this movie is depressing but what I loved about this movie is the soundtrack from The Temper Trap-

Sweet Disposition.
I was so inspired with this song finding and believing in Love. I know! :) Finding love is hard but I want to try my luck this year. So I immediately though of

Speed Dating

since I'm curious about it and been seeing it for so many years (because of the chic-flick movies) I goggled and there such thing as speed dating here in the Philippines! Hehe I'm so lucky to have this one!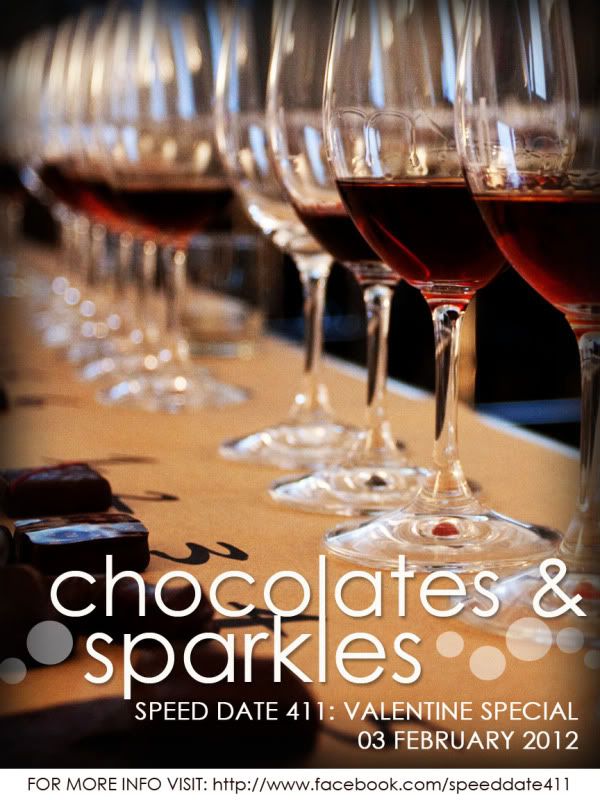 Speed dating is an organized form of matchmaking that focuses on meeting a lot of people in a short period of time. Most speed dating events include short (five to ten minutes) 'dates' where one speed dating participant will meet with another for a face-to-face conversation about anything under the sun. After the allotted time, a signal is given and everyone makes a note as to whether or not they'd like to meet their 'date' again before moving on to the next participant.
I'm very excited about my future adventure! :)
Loving Travel, Events and Fashion
Berna